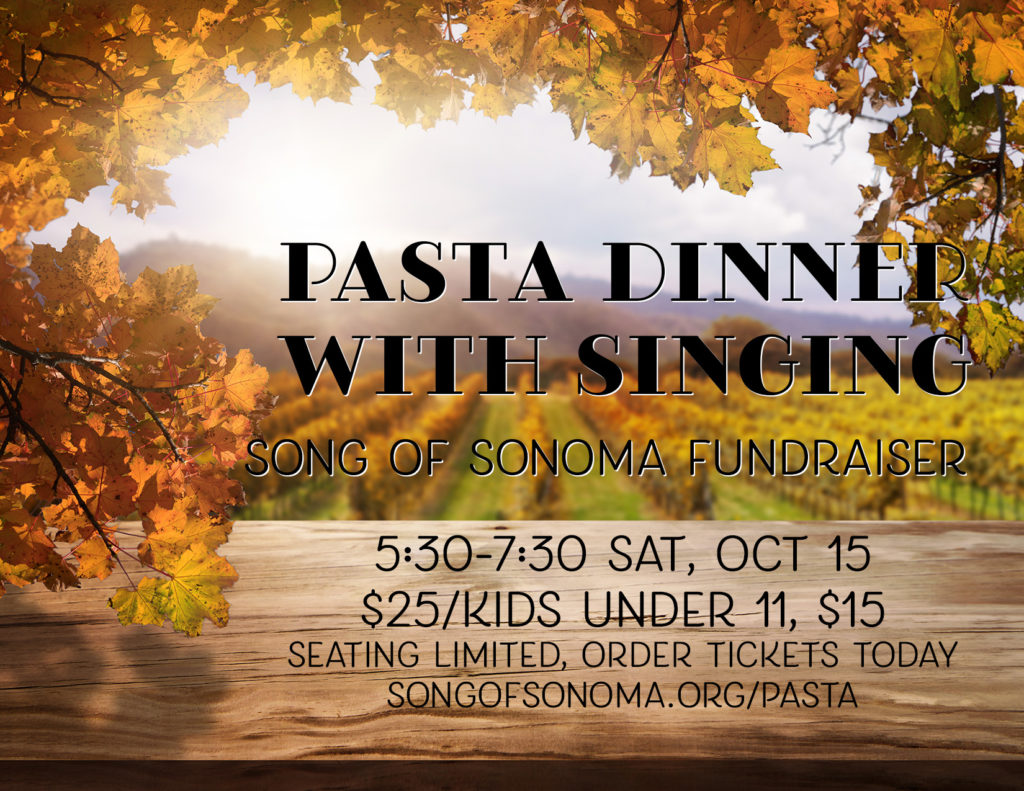 Join us Saturday, October 15
for Pasta and Singing!
Windsor Grange, 9161 Starr Rd, Windsor, CA
Doors open at 5:30. Dinner served 6:00-7:00.
Singing at 7:00.
Tickets – https://www.songofsonoma.org/product/pasta-dinner-with-singing/
Catering by Pasta King: Spaghetti with Marinara Sauce,
Spaghetti with Pesto, Caesar Salad, Garlic Bread.
Complimentary beverages & desserts.
Red and white wine available, $5/glass.
Thank you for supporting Song of Sonoma.
We appreciate you!