Dine & Donate at Mary's Pizza Shack, Mon, June 12
Another chance to NOT cook and support SOS! This time it's the Mary's Pizza Shack at 3084 Marlow Rd, on the west side of Santa Rosa.
You eat, we get 20%. 11am-9pm. Dine-in, Take-out, Delivery. Just mention that it's for the SOS Dine & Donate.
As a bonus, you can buy gift cards and we'll get 20%! (No, you can't buy the gift card and then use it to get us 20% twice. They figured that one out already.<g>)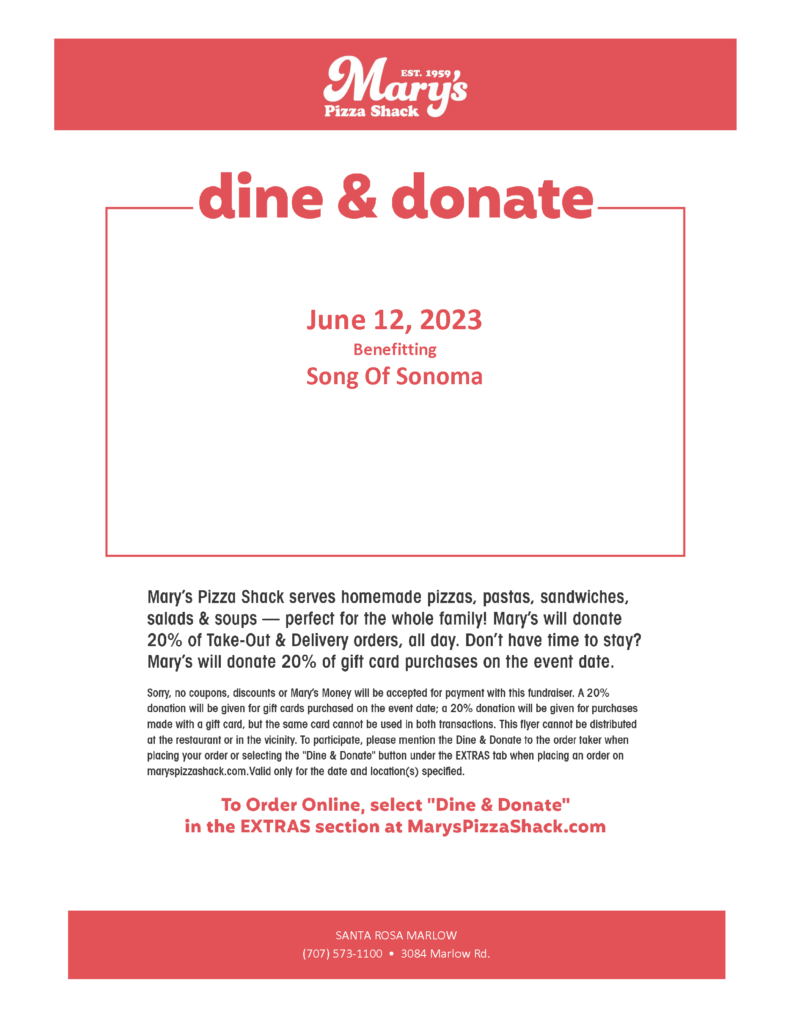 ---
2023 Regional Contest
---
Virtual Tour of a Rehearsal
Get a taste of what to expect when you come sing with us!
---